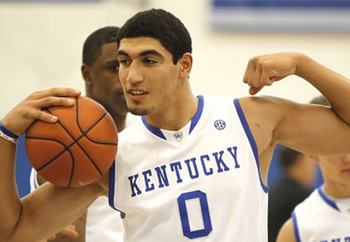 At some point during the live telecast on June 23's NBA draft, the following phrase or something like it will be heard: "That was a risky pick right there."
Sometimes, the risks taken on draft day pan out, like when the Minnesota Timberwolves selected Kevin Garnett straight out of high school in 1995, making him the first high school player selected in the first round since Moses Malone; or when the Los Angeles Lakers traded Vlade Divac to the Charlotte Hornets on draft day in 1996, for a shooting guarding from Lower Merion, Pennsylvania named Kobe Bryant.
At other times though, the risk costs a general manager or team president his job, like when Michael Jordan made Kwame Brown the first pick in the draft for the Washington Wizards. Brown flopped, Jordan came back to play for two more years, and then was told the ownership stake he formerly had in the team would not be sold back to him upon his third retirement.
Risks are taken every year on draft day, and they will be this year as well. Whether or not they will pan out is anybody's guess, but the guys on this list are the ones most likely to hear that familiar phrase attached to their name on June 23.


1. Enes Kanter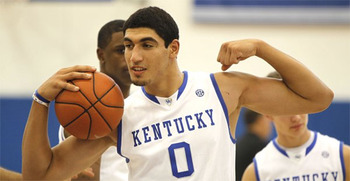 This picture right here is one of very few of
Enes Kanter
in a Kentucky Wildcats uniform.
Kanter
was declared ineligible for the entirety of the season and never suited up for a single game during his time in Lexington.
Kanter
, by all acounts, has as much talent in his seven-foot frame as any other player in the draft. But the team that selects him has to understand that by the time the presumed lockout is over, it will have been well over a year since
Kanter
last played in an organized game that counted.
At 19 years old, he's already very talented, and he has a lot of room to improve. However, pinning the hopes of a franchise on a 19-year-old with very little playing experience in the lead up to the draft has to cause teams a little concern.
2. Jimmer Fredette
There are those who swear he can contribute at the NBA level, either as a starter or off the bench. Others though, doubt that a player who for most of his college career had the ball in his hands all the time can make the transition to being a role player at the next level.
The bigger (biggest) concern about Jimmer, though, is his defense. He was practically a sieve on that side of the ball during his tenure at BYU, and the guards at the NBA level are obviously much tougher to defend than those in the Mountain West Conference.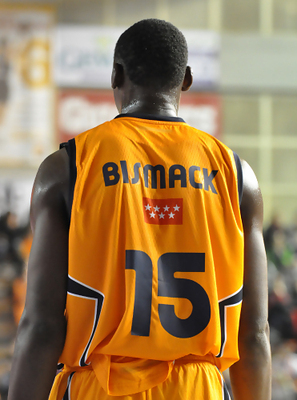 Bismack Biyombo is supposedly 18 years old. There are some who believe he could actually be as old as 23-26, and that is cause for concern.
If Biyombo isn't really 18, then his raw talent isn't "potential," it's "lack of an offensive game."
Any time you're looking at drafting an international player, there also have to be concerns about culture adjustment, whether they can play the NBA style of basketball and whether they can handle increased playing time.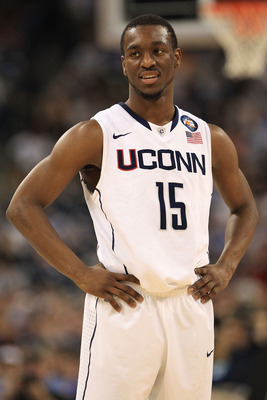 Kemba Walker is a shoot-first point guard. Unless he can be an efficient enough scorer like Derrick Rose, Russell Westbrook or Deron Williams, he won't be doing enough for his team in the NBA.
Walker is a great leader, but NBA point guards need to be able to get easy shots for their teammates. Walker struggled with turnovers a little bit at Connecticut and didn't have a great shooting percentage - he shot just 42 percent from the field and 33 percent from three point range.
If teams don't have to respect his jumper and can force him into turnovers, he can't be a starting point guard.
At just 6'1", Walker may also struggle to defend bigger guards at the next level, and that is cause for concern as well.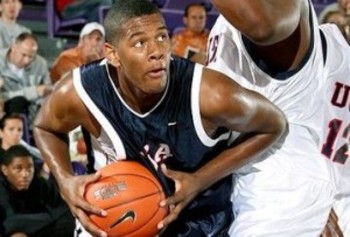 One year after Brandon Jennings blazed the trail for high school athletes to play in Europe for a year instead of going to college, Jeremy Tyler took it to another level. Tyler decided to forego his senior season in high school and instead play two years as a professional.
Tyler didn't fare that well in his first international season but was slightly better this year. He's impressed in workouts so far, but his stock has dropped considerably from where it was when he was a high school junior.
He showed fairly bad decision making in this experience, and teams don't like bad decision making. Someone will take a flyer on Tyler either late in the first round or in the second round, but had he stayed in America, he might have gone much earlier on draft night.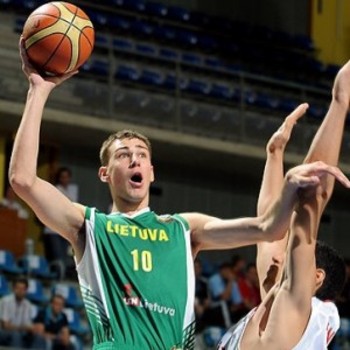 With a buyout that could be worth up to a reported $3 million, Valanciunas could have some trouble leaving his current team, Lietuvos Rytas.
Because NBA teams can only pay up to $500,000 toward a player's buyout clause, Valanciunas could be on the hook for up to $2.5 million, and with a lockout likely looming, he may not be able to recoup that money in salary.
Valanciunas could then decide to stay in Europe, which is why it could be risky to take him. The longer he stays, the longer he is not contributing on an NBA roster.
7. Josh Selby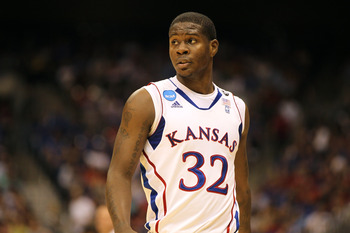 Josh Selby came into Kansas as the highest rated point guard in his class but did not impress much in his only season in Lawrence.
He was suspended for the first nine games of the year and then missed a few more with an injury before coming back and not contributing all that much.
Kansas was just fine without him for most of the year, and when he got back, he didn't really fit in their slow-paced big-man-centered offense. Selby has been working hard to prove that he can be a better player at the NBA level, but the concern about a drop off has to be there.
8. Marshon Brooks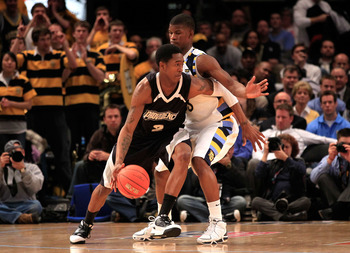 Marshon Brooks had an incredible four-year career at Providence, culminating last year with a 24.6 points per game scoring average, good for second in the country. That sounds like the exactly the recipe an NBA team would look for in a shooting guard.
However, the Providence teams that Brooks played on were simply not good teams. The Friars finished above .500 only once in his four years, falling to Miami in the NIT his sophomore season.
There's a lot to be said for how well Brooks played during his college career, but teams may worry that he is simply a guy who can put up impressive stats on a bad team. He'll have to adjust to not having the ball in his hands as much and becoming a complementary player.
9. Charles Jenkins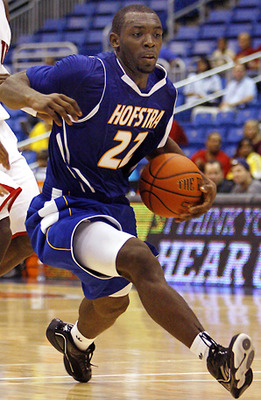 Charles Jenkins played at his college basketball at Hofstra.
The quality of competition at Hofstra is not even in the same stratosphere as the NBA.
Jenkins, like Walker and Fredette, is a score-first point guard who is used to dominating the ball. He'll have to make adjustments in the NBA in order to be successful, while adjusting to the much tougher competition.
10. Jordan Hamilton
Jordan Hamilton had a really impressive season for Rick Barnes and the Texas Longhorns this season, and at 6'9" and 220 pounds, he has the size to play either small forward or power forward in the NBA.

The one knock on Hamilton is his shot selection, and NBA teams will just not tolerate a rookie getting too shot happy and always calling their own number.
There was a perception that Hamilton was a selfish basketball player who only looked for his own offense, and that will have to change as he moves forward. Hamilton is a highly skilled basketball player, and he knows it.
That plays to his advantage because he is supremely confident in his own abilities, but it can also work to his detriment if he gets too self-involved on the court.
With the NBA Draft approaching,
NBA Mock Draft season is here. Stay tuned to Bleacher Report for updated mock drafts, along with the latest NBA Draft news, analysis, rumors and predictions.
By

Jared Dubin

(Contributor) on June 12, 2011